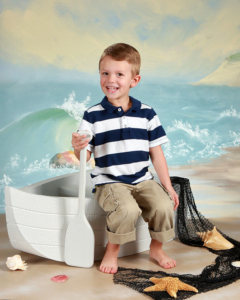 Happy Summer to Our Families and  Friends!
We are looking forward to seeing your child(ren)  this summer and enjoying  the whimsical and fun outdoor setting made just their size. Be certain to ask your child's teacher to remove their shoes and roll up their pant legs for the sweetest image ever!
All types of clothing from dressy to casual will beautifully be appropriate this season! Nautical themes, stripes and solids will be super cute on this set! Hats and caps will add a bit of fun as well!
Bring any of  your favorite accessories, too!
We look forward to capturing your angels this summer!